Navigating the Real Estate Industry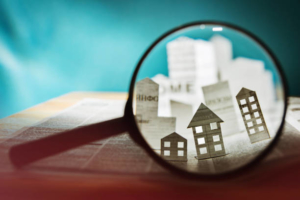 Tips on Knowing Who to Trust
Buying or selling a property can be a complex process, and it's important to have the right professionals by your side. However, with so many options available, it can be difficult to know who to trust in the real estate industry. Should you work with a registered and licensed agent, or take a chance on someone who isn't? In this blog, we'll provide some tips to help you navigate the real estate industry and make an informed decision.
Understand the Difference between Registered and Unregistered Agents
Registered real estate agents are licensed and regulated by the relevant government body in their state or territory. They are required to meet certain standards of conduct and professionalism, and are accountable to their clients and the regulator. Unregistered agents, on the other hand, are not licensed or regulated, and may not have the same level of knowledge or experience.
Check the Agent's Credentials
Before working with an agent, do your research and check their credentials. Make sure they are registered and licensed, and look for any reviews or feedback from previous clients. You can also check with the relevant government body to confirm their registration status and any disciplinary action taken against them.
Ask for Referrals
Word-of-mouth referrals can be a great way to find a trustworthy real estate agent. Ask friends, family, and colleagues who have recently bought or sold a property for recommendations. They can share their experience working with a particular agent, and give you an idea of what to expect.
Look for Experience and Expertise
When choosing an agent, look for someone with experience and expertise in your local area and property type. They should be able to provide you with market insights and advice on pricing, marketing, and negotiations. You can also ask them about their track record of successful sales in your area.
Choose Someone You Feel Comfortable Working With
Real estate transactions can be emotional and stressful, so it's important to choose an agent you feel comfortable working with. They should be responsive, communicative, and able to answer your questions and concerns in a timely manner. You should feel like they have your best interests at heart, and are committed to achieving your goals.
Don't Be Fooled by Fancy Titles or Designations
Some agents may use fancy titles or designations to market themselves as experts in their field. However, these titles and designations may not always be regulated or recognized by the relevant industry body. Instead, look for evidence of their experience and expertise, and ask for referrals or testimonials from previous clients.
Be Wary of Unusual Requests
If an agent asks you to sign an exclusive agency agreement or pay an upfront fee, be wary. These requests may be a red flag that the agent is not operating ethically or professionally. Before signing anything, make sure you understand the terms and conditions, and seek independent legal advice if necessary.
Trust Your Gut Instinct
Ultimately, trust your gut instinct when choosing a real estate agent. If something doesn't feel right or you have doubts about their professionalism or integrity, it's better to walk away and find someone else. Your property transaction is too important to leave in the hands of someone you don't trust.
Remember that Registration and Licensing Requirements Vary by State
It's important to remember that registration and licensing requirements for real estate agents vary by state and territory. Make sure you understand the requirements in your state or territory, and check that any agent you work with meets those requirements.