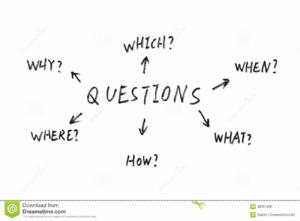 Top Buyers' Questions
What to Ask When Buying a Home
Buying a home is one of the biggest decisions you'll ever make, and it can be overwhelming, especially for first-time buyers.  It's important to ask the right questions to make sure you're making an informed decision.  Here are some of the top buyers' questions to ask when buying a home:
What can I afford?
Before you start your home search, you need to determine what you can afford. This involves looking at your income, expenses, and debt to calculate your debt-to-income ratio. You'll also need to factor in the down payment, closing costs, and ongoing expenses like property taxes and insurance.
What kind of home do I want?
Think about the kind of home you want, including the style, size, location, and features. Do you want a single-family home, a townhouse, or a condo? How many bedrooms and bathrooms do you need? What kind of outdoor space do you want?
What kind of neighbourhood do I want to live in?
Consider the location of the home, including the neighbourhood, schools, and proximity to amenities like shopping, restaurants, and public transportation. Think about the commute to work and the safety of the neighbourhood.
How do I find the right real estate agent?
Finding the right real estate agent is crucial when buying a home. Look for an agent who has experience in the local market and understands your needs and preferences. You can also ask for recommendations from friends and family or do your research online.
What kind of mortgage should I get?
There are many different types of mortgages available, including fixed-rate and adjustable-rate mortgages, FHA loans, and VA loans. Talk to a lender to determine what kind of mortgage is right for you and what your monthly payments will be.
What should I look for during a home inspection?
A home inspection is a crucial step in the home buying process. Make sure you hire a reputable inspector who will thoroughly examine the home for any issues, such as structural problems, mold, or pests. Ask to see a sample report and make sure you understand everything that's included.
What kind of insurance do I need?
Homeowner's insurance is mandatory for most mortgages, but there are other types of insurance you may want to consider, such as flood insurance or additional liability coverage. Talk to an insurance agent to determine what kind of coverage you need.
How do I make an offer?
When you find a home you love, it's time to make an offer. Your real estate agent can help you determine a fair price based on the market and the condition of the home. You'll also need to consider any contingencies, such as a home inspection or financing, before making an offer.
What happens at closing?
Closing is the final step in the home buying process. You'll need to bring a cashier's check for the down payment and closing costs, and sign a variety of documents, including the mortgage, deed, and title. Your real estate agent and lender will guide you through the process.Buying a home can be a daunting process, but asking the right questions can help you make an informed decision. By understanding your needs and preferences, working with the right professionals, and taking the time to do your research, you can find the home of your dreams.